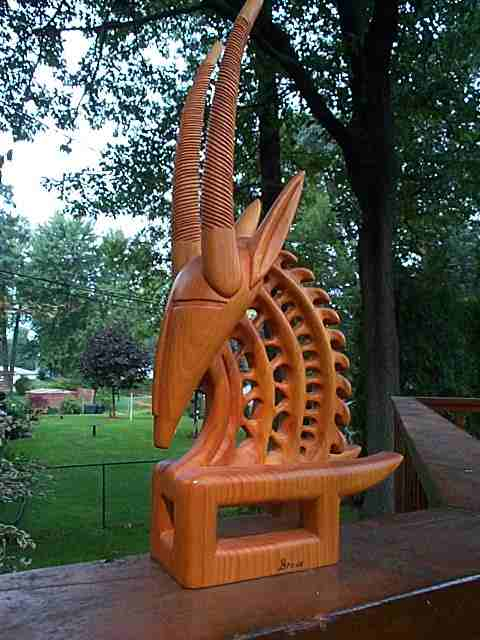 African Headdress
White Pine / Tung Oil / 1992 / Fourteen Inches
Headdresses such as this were worn in ceremonies by the Bambara culture of Mali. The headdresses are known as Chi wara (literally "beast of work") and are the Bambara's best known art form.
The Chi wara's roots lie in mythology. The antelope is commemorated in a dance as a tribute to a creature from an ancient myth who is believed to have first taught the Bambara the art of farming.
My carving of the Antelope Headdress is quite a bit more modernized in its abstraction than those of the Bambara. Many coats of tung oil have turned the white pine into a rich honey colour.